Track record
Summary of our performance across our key research products
Longview Tactical Equity Asset Allocation:
The 'Tactical Equity Asset Allocation' product, in combination with the occasional 'Longview Alert', makes recommendations on US equities versus cash (and in some instances, versus 10 year Treasuries) on a 1 - 4 months timeframe. We track the performance of each of those recommendations. Here, we show the alpha generation of our equity long/short overlay recommendations.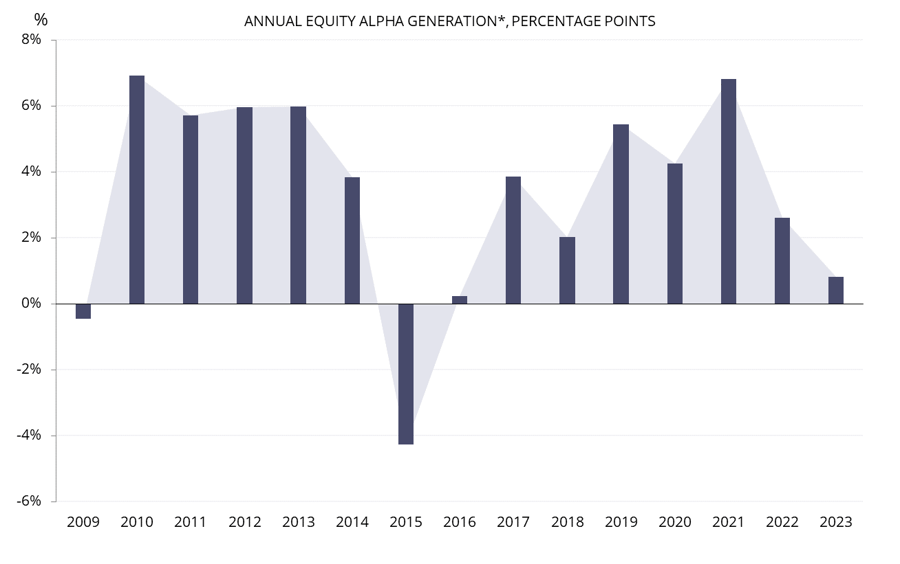 *as if recommendations are +/- 100% equity LONG-SHORT relative to benchmark (i.e. chart shows added alpha from +/- 100% overlay recommendations)
Longview Quarterly Asset Allocation:
This product makes quarterly recommendations across all key asset classes on a 6 - 24 month timeframe. We measure performance both on an absolute basis (i.e. as a standalone portfolio) and on a relative basis (against an average of global asset allocation indices). We show both performances here since we first published explicit recommendations in 2010.